With the continuous improvement and breakthrough of LED lighting technology, LED street lights are widely used as the main lamps for road lighting applications. The brightness and performance of
LED street light
have increased, making it a trend to replace traditional street lights,more and more Metal Halide and High-pressure-sodium street light replace to
LED street light
. Fanguang Lighting
Slim LED street light
uses high-efficiency optical system to provide high uniformity and excellent vertical light distribution, reducing glare.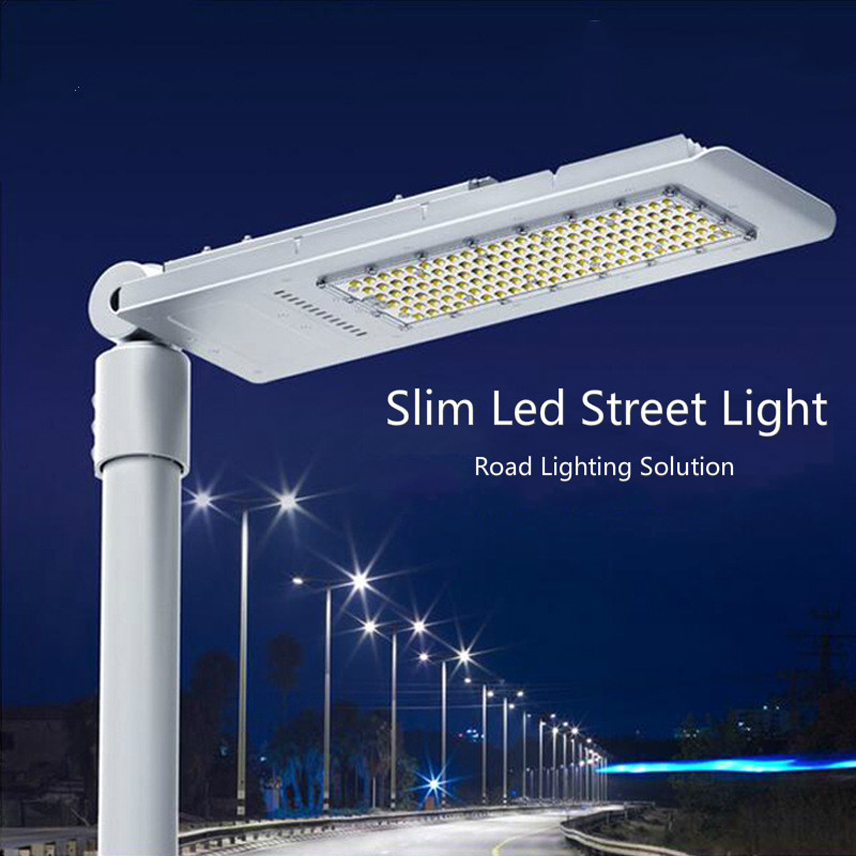 Slim Led Street Light Design Features:
● Cost-effective street lamp renovation program.
● Integrated design of power box and lamp arm, all aluminum heat dissipation.
● Nichia, Cree,Osram, LUMILEDS (light) and other optional SMD3030 light source options.
● Ra>80&Ra>70; LM80 standard, longer life.
● Symbolic international streetlight optimized optical design and lighting regulations.
● Meanwell led drivers series 5-year warranty power supply, life is more secure.
● Ø60 & Ø40mm optional pole mounting rod diameter.
● Operating temperature: -30 ° C ~ +50 ° C.
● IP67 protection level,resistance to 17 hurricane.
LED Heat Sink
Slim led street light
heat sink adopts integrated whole lamp
heat dissipation
design, and the heat dissipation is even and fast. Due to the use of quality 6063 aluminum material by aluminum extrusion process, it has the characteristics of fast heat dissipation, small size and light weight. It not only extends the life of the lamp, but also greatly improves the safety of installation and maintenance.
PC optical lens
According to the needs of road lighting, our
slim led street light
series,
PC lens
follows the optical principle and effectively uses the light on the road surface that needs illumination, which not only improves the effective utilization of the lamp, but also greatly saves the cost.
LUMILEDS light source
Using LUMILEDS brand light source, LM80 standard, stable performance, high luminous efficiency and long life
Led Driver
Our
slim led street light
,taking
Meanwell led drivers
,which is flagship line of constant current and constant voltage LED power solutions in the world.Ensure led street light with high performance and high quality features,with 5 years warranty.
Slim led street light
widely used in main roads, highways, elevated roads, urban streets, flyovers, sidewalks and other road lighting, as well as squares, schools, residential areas, industrial areas, park lights and other outdoor lighting applications.
Any need,please contact with us:info@floodledlight.com