Led Flood Light Fixture

LED flood light fixtures are commonly used for an outdoor wall wash and security light applications for gardens, building facades, and other outdoor commercial and residential areas. LED flood Light fixtures provide a uniform light across small and medium-sized areas and to highlight details, surfaces and objects. LED flood light can be mounted with a knuckle, trunnion, slipfitter, or yoke mount. These LED Flood light fixtures reach up to 6000 lumens and replace up to 175W metal halide fixtures or 500 watt halogen lamps.

No matter what the intent behind the lighting, effective lighting will ideally have the light reliably and efficiently delivered to provide the desired lighting. With lighting technologies, particularly light-emitting diodes (LEDs), offer a practicable alternative to traditional fluorescent, HID, metal halide, and incandescent lamps. Led flood light fixture have a number of other appealing features. They are fully dimmable without color variation.Led flood light fixture are instant on, instant off light source. They are capable of starting cold and low voltage DC operation. Led flood light fixture can be binned for photometric luminous, flux, color, wavelength, radio metric power, and forward voltage. Furthermore, Led flood light fixture produce directional light as opposed to conventional light sources that emit light omnidirectionally, which then causes a loss of intensity. Typical losses vary from 40% to 60% of the light generated. The direct nature of Led flood light fixture can contribute to efficiencies of 80% to 90%. This translates to reduced maintenance costs by doing away with or practically trimming the frequency of required maintenance. These characteristics provide many favorable aspects for LED lighting systems over the conventional architectural lighting systems.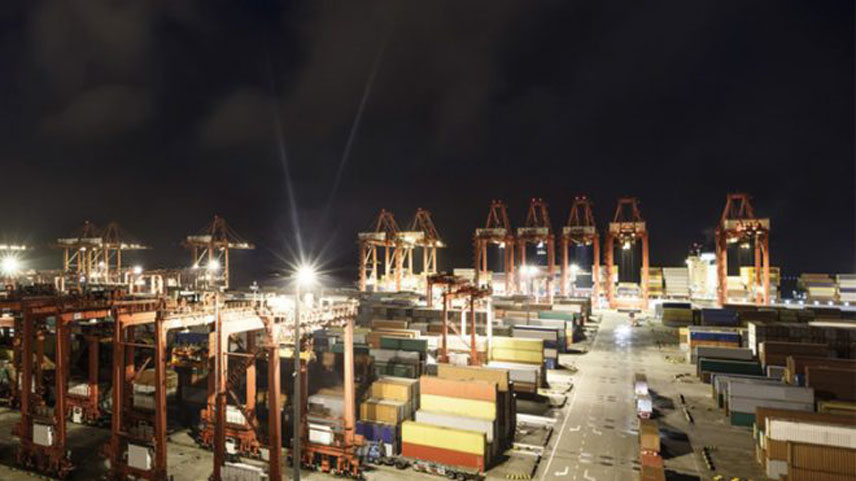 High Mast Led Flood Light

High mast led flood light are used for high-output applications like wall wash, signage, facade lighting, landscape applications, and other large open spaces. High mast Led flood light have a variety of mounting options including slipfitter, trunnion, yoke or knuckle mounts. High mast led flood light reach lumens of more than 50,000 and replace up to 2000W metal halide fixtures. These high-lumen led flood light typically have medium and wide flood distributions to cover large areas.
High mast led flood light in an industrial outdoor lighting set-up needs careful specification and the products supplied need to be robust, to withstand the elements. Fanguang Lighting has worked with architects and specifiers from all over the world to define and supply appropriate floodlighting and our solutions have been implemented on projects in Canada, New Zealand, Saudi Arabia, South Africa and of course closer to home, in the UK and Ireland.

High mast led flood light is typically used in large-scale outdoor lighting settings, both at industrial lighting and commercial facilities lighting. It's essential to work with specialists in this field as there's plenty of important factors to consider; here's some pointers on what to look out for when adding high mast led flood light in harbour lighting or seaport lighting and on crane lighting for example….




Industrial Outdoor Lighting–Harbour Lighting or Seaport Lighting

One of the first things to take into account is the need for durability, given the outdoor lighting setting. If you're installing high mast led flood light outside they're obviously going to be exposed to the elements so finding extremely robust luminaires is important. Our clients in France, for example, have to deal with severe cold and freezing temperatures during the winter months so they need luminaires with a heavy-duty construction that are going to last.

Coastal areas such as harbour or searport are considered high risk. Strong winds can damage outdoor lighting and rust is also a concern due to the close proximity to salt water. If you already have outdoor led flood light installed, it's best to you check them for damage regularly.

We advise carefully considering the placement of the high mast led flood light so that they provide optimal illumination but are protected from the elements in as much as they can be. If you need any advice, please contact us.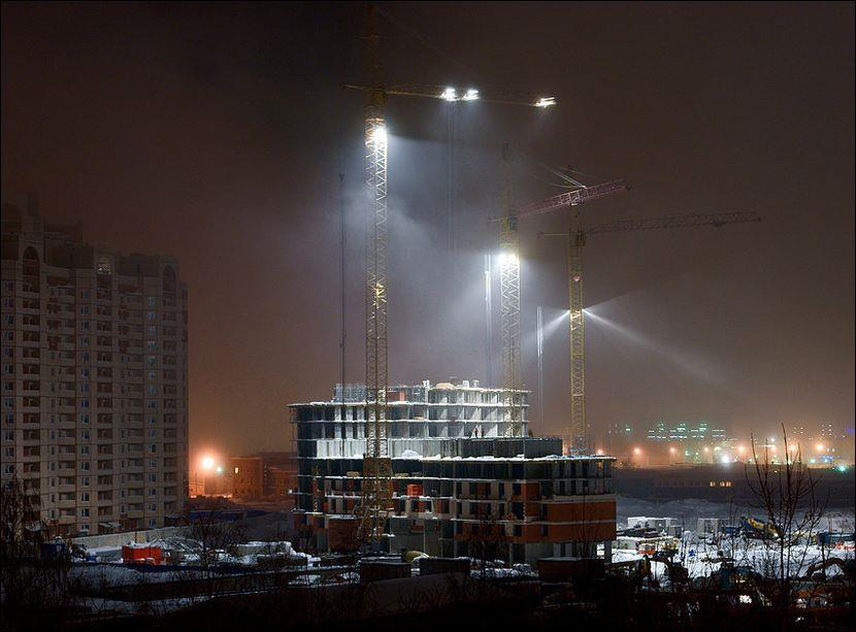 Industrial Outdoor Lighting
-Crane Lighting
Fanguang Lighting
recently completed a project supplying
high mast led flood light
for two ports in Dubai. The luminaires we supplied were installed on cranes that moved containers on and off cargo ships. There were three key challenges that needed to be overcome:
1)Vibrations
2)Temperature
3)Voltage
The cranes were constantly moving and the vibrations put additional strain on the luminaires that were in use, causing them to crack and break frequently.
Dubai experiences big swings in temperature and the
high mast led flood light
needed to be able to withstand these big changes from day to night.
The supply of electricity to the cranes was not stable so the luminaires needed to be able to handle changes in voltage.
Our engineers decided the best approach was to supply our Heavy Duty
720W High Mast Led Flood Light
with custom built to deal with the vibrations. These
high mast led flood light
also have a high resistance to changing voltage which commonly occurs in crane lighting and they can handle changes in temperature very well.
The
720W High Mast Led Flood Light
is almost indestructible. Fanguang Lighting made sure to construct a heavy duty range of
industrial outdoor lighting
that can withstand the worst the weather can throw at them. Produced from a die-cast aluminium it can also come with a galvanised steel 'U' bracket for installation if extra protection is needed – this luminaire really is built to last! Fanguang Lighting has supplied this to ports throughout the UK, South Africa and further afield. They are also used on board ships that operate in the North Sea.
Led Flood light
If energy consumption is a concern the
720W High Mast Led Flood Light
is a heavy duty floodlight that can save up to 50% on energy costs with a lifespan of up to 100,000 hours. The luminaire can also be added with dimming to maximise efficiency. The
FG720W06
can operate in temperatures ranging from -30°C to +50°C making it very versatile option.
We have seen a big increase in demand for
high mast led flood light
and the FG720W06 is one of the most popular industrial outdoor led light. What clients like about this luminaire is the robust duty design and its flexibility. It is also suitable to be used in a several other
large area lighting
and installations such as level crossings, cranes, sports grounds, in harbours and on board ships. The
high mast led flood light
also provides the correct illumination to ensure safety requirements are met.
Contact Us
Please contact us if you need any more information for your
industrial outdoor lighting
. Our team will be able to advise you on the correct lighting levels and where the best choice for the luminaires to be located. And we supply appropriate, high quality
high mast led flood light
that deliver on your requirements.
Email: info@floodledlight.com